SPIRITUAL GIFTS INVENTORY
The Spiritual Gifts Assessment helps individuals identify their God-given gifts for living faithfully as Christian disciples day by day and find meaningful ways to use their gifts in connection with others through the community of faith.
The process helps people understand the nature of spiritual gifts and ways to enhance the effectiveness of their gifts by linking together with others.
Many of us desire personal growth, but seldom find a rewarding way to serve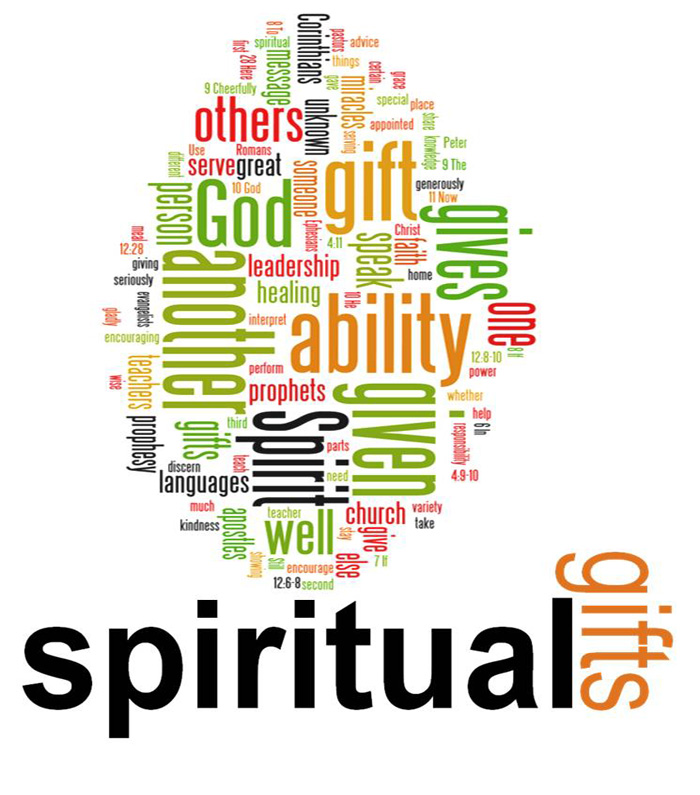 The twenty gifts below are those listed within the Pauline epistles to Rome, Ephesus, and Corinth (Romans 12, Ephesians 4, 1 Corinthians 12–13), and recognized by the first-century church.
While all of life is a gift from God, these 16 gifts are lifted up within Scripture as the gifts of the Spirit, given specifically for the upbuilding of the community (body of Christ).
Cost$35.00
Ready to take the inventory?
Email: [email protected]
ADMINISTRATION / RULING
APOSTLESHIP / PIONEERING
DISCERNMENT
EVANGELISM
ENCOURAGING / EXHORATION
FAITH
GIVING
HOSPITALITY
KNOWLEDGE
LEADERSHIP
PASTOR / SHEPHERDING
PROPHECY / PERCEIVING
SERVING / MINISTRY
SHOWING MERCY
TEACHING
WISDOM