---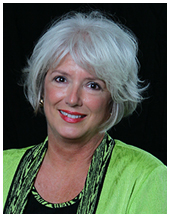 Meet Becky Morlok
My life's work is devoted to the development and growth of people and companies. It gives me great joy to connect people's gifts and passions with their callings and careers. I am no stranger to, and in fact, I welcome change, challenge and opportunities for growth.
As a certified human resource professional, I have a diverse background of executive experience and leadership positions in media, corporations, hospitals, private law practices and court systems, charities, foundations, non-profits and youth programs working with employees, customers, clients, readers and the general public. My company, C3 Career Care, was built upon exceptionally strong life transition and interpersonal communication skills, with a focus in motivating and coaching clients and employees entering, exiting or transitioning to/from jobs.
Prior to forming C3 Career Care, I spent almost 20 years in human resources at the Independent-Mail newspaper, 10 years as a corporate law and civil litigation paralegal and served as Deputy Clerk of the US District Court and Assistant to the US Magistrate in Asheville, NC.
I completed high school at St. Mary's School, Raleigh, NC, graduated from NC State University with a BA degree in Sociology/Criminal Justice, and earned a paralegal degree with a concentration in civil and criminal litigation from the National Center for Paralegal Training in Atlanta, Ga.
Credentials
Member Society for Human Resource Management (SHRM)
SHRM Senior Certified Professional (SHRM-SCP)
HR Certification Institute Certified Senior Professional in Human Resources (SPHR)
Member Anderson Area SHRM
Certified Zenger Miller facilitator
Graduate of The E. W. Scripps Leadership Institute in Breckenridge, CO.
Member Independent-Mail's Brighter Christmas Fund Board
Life member of the NC State University Alumni Association
Member Anderson Area Chamber of Commerce
Graduate of Anderson Area Chamber's Leadership Anderson Class IX
Member Anderson Area Chamber Leadership Anderson Alumni
My husband, Ted and I live on Lake Hartwell and have two grown sons, a daughter-in-law, and two granddaughters all living in Asheville, NC. I am a voracious reader and writer, have a passion for cooking and entertaining, and enjoy playing in my church's handbell choir. Most of all, I adore sharing the lake with family and friends, most especially my granddaughters.