---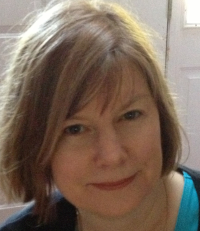 Meet Nancy Terry
A professional coach and counselor , Nancy Terry enjoys coming alongside leaders as they ignite their discovery process and shift through change, transition and transformation in the various seasons of their personal and professional lives.
Nancy's coaching experience has been through her coaching business A Changing Point, LLC, and The Center for Nonprofit Coaching in Setauket, New York coaching national organizations
and their leaders. In the past Nancy worked with F.A.C.E.S. Coaching (Anderson SC)
She received advanced training in a faith-based coaching model focused on I.C.F. core competencies .A committed professional she is a Board Certified Coach through the Center for Credentialing and Education.
In addition to coaching , Nancy offers counseling on an as needed basis with Baptist Easley Hospital Pastoral Counseling Center. She is a Licensed Professional Counselor. Her affiliation there has immersed her in work with local churches, ministers, members of church leadership teams, missionaries and the larger community of various denominations. She also has provided Employee Assistance Program counseling for hospital employees . In the past she also served as staff support group facilitator and consultant for Hospice of the Upstate . She is currently a therapist with Cherokee Creek Boys home (Westminsters SC).
Nancy is a graduate of the University of North Florida with a B.A.. in Psychology and an M.A. in Counseling Psychology. She also completed post graduate work with the European Graduate School in Leuk-Stadt, Switzerland and received her C.A.G.S. in Research, Leadership and Training in Expressive Arts Therapy. She is the author of an article entitled "Leadership As Self Discovery" for the winter 2001 Montessori Leadership, a publication of the International Montessori Council.